Oatman Arizona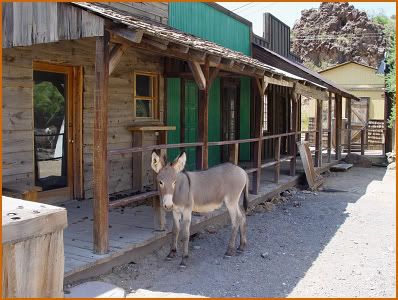 Quote from: Ghost Towns
Named after a woman who was captured and later released by the Mohave Indians, "Oatman" is still alive today. Strike after strike kept Oatman alive, the biggest seems to be the 1915 strike of $14 million. The town had its own paper, the Oatman Miner. The population of Oatman went from a few hundred to over 3500 within a year which lead to long waits at the restaurants. In 1921, a fire burned much of Oatman, but the town was rebuilt. Mining was somewhat sporadic through the next forty years, and Oatman still survives today.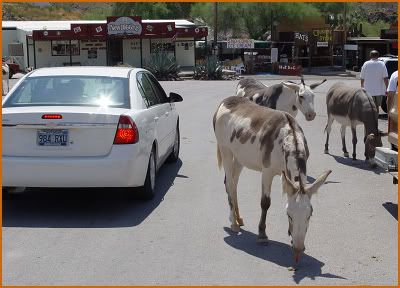 Wild Burros or Tracktors, Disney/Pixar – Cars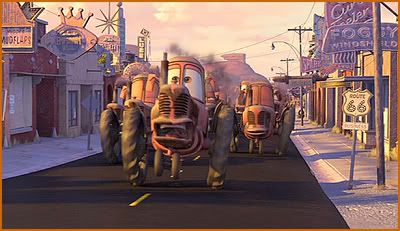 Ed's Camp, Arizona

Quote from: The Road Wanderer
"Ed's camp" is a rather interesting collection of time worn buildings and assorted structures left to bake in the desert sun. The architecture is what I would call desert rat rustic. It looks like the building materials used here were for the most part "found" or salvaged from other structures. Ed's Camp is definitely a relic left over from the days when this narrow road to Oatman was US Highway 66. Jack Rittenhouse even mentions Ed's Camp in his 1946 "Guide Book to Highway 66" as having a gas station for the early traveler. Ed originally came to the area as a miner in 1917 and it didn't take him long to realize that the real gold could be found servicing the Route 66 traveler. He established his camp around 1919 and business was so good he never got around building a proper building, he just threw up a roof to provide some measure of protection from the hot desert sun and Ed's Camp was born. Today the camp is deserted, but the odd buildings survive to temp the artistic talents of modern photographers.